Manufacturer: Fantasy Flight Games
"We live on a placid island of ignorance in the midst of black seas of hte infinity, and it was not meant that we should voyage far."
- H.P. Lovecraft

Since before the age of mankind Dread Cthulhu has slept underneath the waves n the corpse city of R'lyeh. He lies waiting for a time when his domination of the surface can begin anew. Cultists the world over chant in ancient tongues and spill blood in his name, for the stars will soon be right, and the earth will tremble...

Based on the dark mythos of master horror writer H.P. Lovecraft, The Sleeper Below expansion to Call of Cthulhu LCG features new characters, support cards, and events for the Cthulhu faction. Additional card are provided for each other faction, including the powerful new Society card which allow players to come from behind to grab victory.

Contents:
165 Cards (3 copies each of 55 different cards)
Rules Insert

Ages: 14+
Players: 2
Game Length: 30-60 minutes

This is not a stand-alone game. A copy of Call of Cthulhu LCG - Core Set is required to play.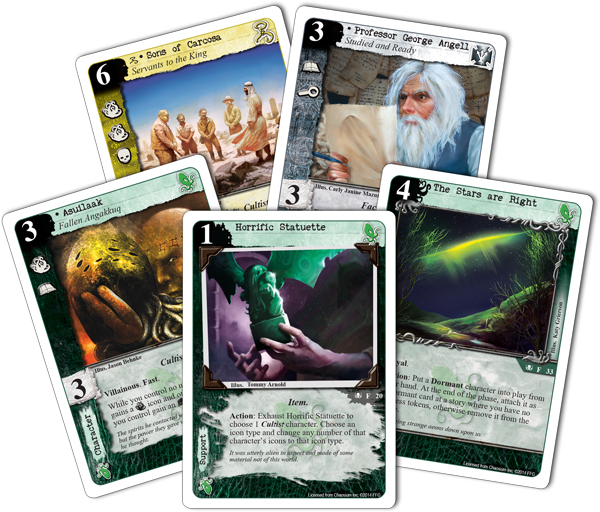 ×
Find a lower price from an online retailer on an identical, in-stock product?
Tell us and we will match it!