Manufacturer: Fantasy Flight Games
The essential GM's reference to Star Wars: Edge of the Empire.

It was supposed to be a simple job. A short hyperspace jump, a remote planet, and no blaster fire whatsoever. But simple jobs never stay simple, not on the edge of the Empire...

Take your Star Wars: Edge of the Empire campaign to the next level with the Edge of the Empire Game Master's Kit. Great stories have great villains, and the Nemesis rules and advice contained within are specifically designed to provide memorable antagonists for your Star Wars stories. The kit also contains a brand new adventure, new rules and advice for GM's, and a deluxe Game Master's Screen that places the most commonly-referenced rules close at hand.

This product includes a 32 page book and a 4-panel Game Master's screen.

This is not a stand-alone product. A copy of Star Wars: Edge of the Empire Core Rulebook is required to play.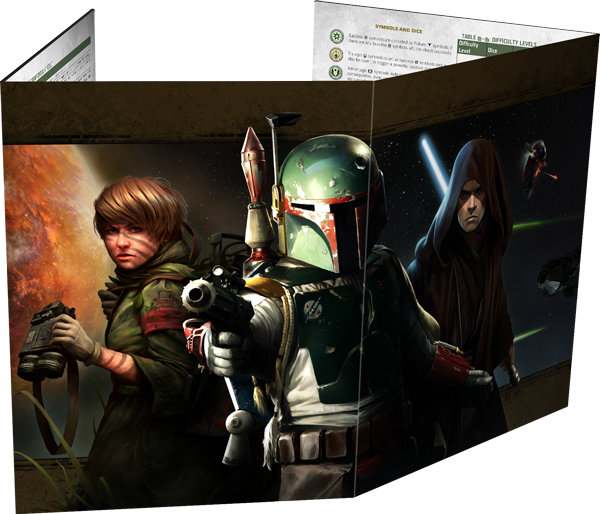 Due to distribution restrictions we are only able to ship this product to the United States, Puerto Rico and U.S. Virgin Islands.
×
Find a lower price from an online retailer on an identical, in-stock product?
Tell us and we will match it!