Manufacturer: Fantasy Flight Games
"So long as there remains one who still rages in the name of justice and truth, the galaxy shall yet know hope."
- Ragnar Blackmane

The Howl of Blackmane is the first war pack in the Warlord Cycle.

The Howl of Blackmane introduces sixty new cards to expand your battles in the grim and gritty future of Warhammer 40,000: Conquest. you'll find a battle-ready new Space Marine warlord with his eight-card signature squad offering new ideas for conquering the Traxis sector. Additionally, you'll find three copies each of seventeen different cards that invite you to join the ranks of the Inquisition, experiment with heretical technology, or embark upon a sector-spanning Waaagh!

Contains cards 1-22 of the Warlord Cycle.

Ages: 14+
Players: 2
Game Length: 30-60 minutes

This is not a stand-alone game. A copy of Warhammer 40,000: Conquest LCG - Core Set is required to play.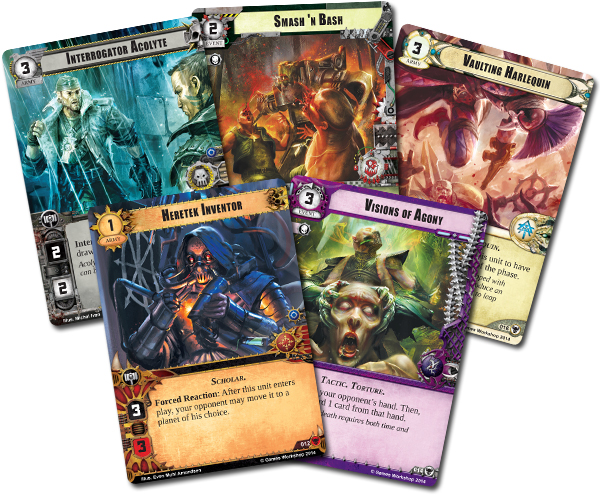 ×
Find a lower price from an online retailer on an identical, in-stock product?
Tell us and we will match it!