Manufacturer: GMT Games
Nevsky @ 1:02:45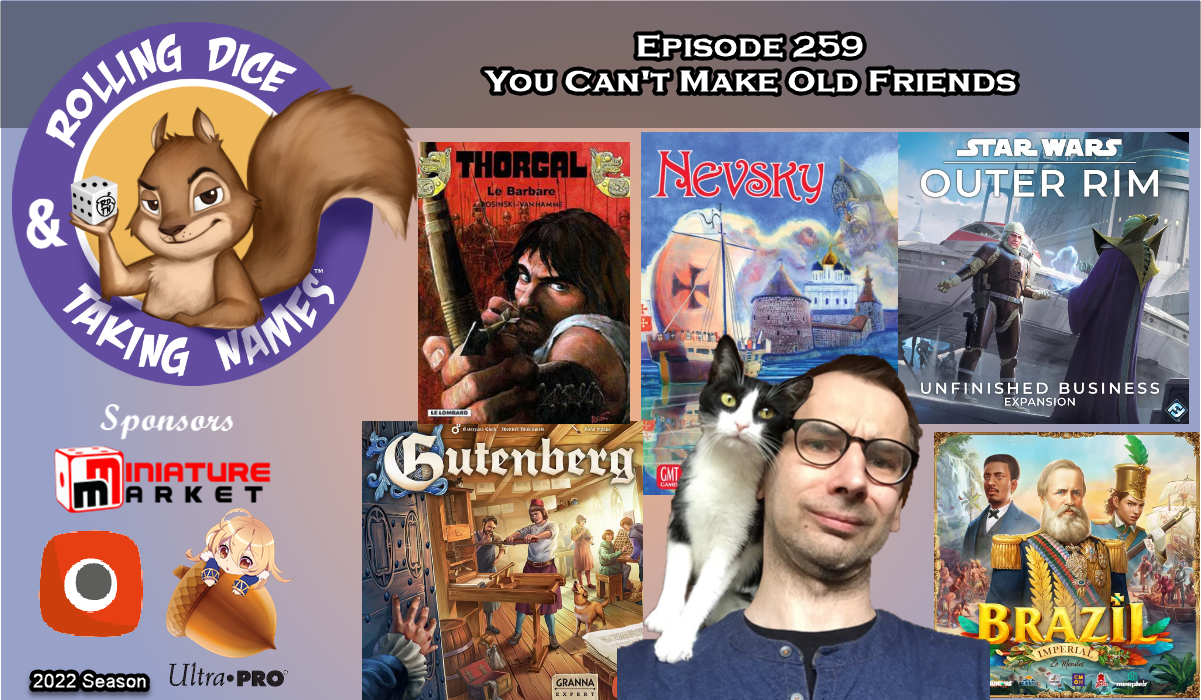 Levy & Campaign Series, Volume I
Will all Rus east of Ilmen overrun by the Khan, Teutonic crusaders see an opening against the wealthy Orthodox city-state "Lord Novgorod the Great". Can they gain its tributaries as converts and perhaps even seize its trade routes to Asia? How soon wil lthe proud Novgorodans bow to a return of their prince to defend them once more?
Nevsky
unrolls the tapestry of war along the Baltic frontier of the 13th Century, where town councils and papal legates loomed larger than kings. Sleds and river-craft, crossbows and trebuchets, wooden walls and stone will govern the fate of lords and set Russia's Baltic border for centuries to come.
Six scenarios ranging from 2-16 turns bring medieval military operations to life. Levy your lords and vassals, gather transport, hire specialists, and plan your campaign. Then be sure to reward your commanders with loot, coin, and victories - lest they suddenly turn for home to tend their land, their obligation to you expired!
Contents:
1 Mounted Map (17" x 22")
137 Wooden Pieces
84 Playing Cards
3 Countersheets
13 Cardboard Lord & Battle Maps
1 Lords Sticker Sheet
5 Player Aid Sheets
2 Screens
Rules Booklet
Background Booklet
6 Six-sided Dice

Ages: 14+
Players: 1-2
Game Length: 60-360 minutes