Manufacturer: Privateer Press
As a murderous band of mercenaries, Croe's Cutthroats prefer stealth and guile over confrontations of brute strength. Many of their enemies have fallen to the poisoned weapons utilized by their unseen hands.

The Croe's Cuttroats unit comes in a box (PIP41123). A player may field one Croe's Cutthroats unit in a Cryx, Khador, Protectorate, or Mercenary army.

This box contains all the parts necessary to assemble 1 Croe's Cutthroats unit (1 Leader and 9 Grunts), plus a color stat card and 30mm plastic bases.

White metal components.

SPECIAL NOTE: PIP41123 contains the same Mk II stat card as PIP41026. The models in this box represent the same figures in the game. PIP41123 replaces PIP41026 and PIP41027 by offering their contents in a complete unit. The replaced PIPs will no longer be available from Privateer Press beginning September 1, 2014.

Miniatures are supplied unpainted. Preparation and assembly may be required.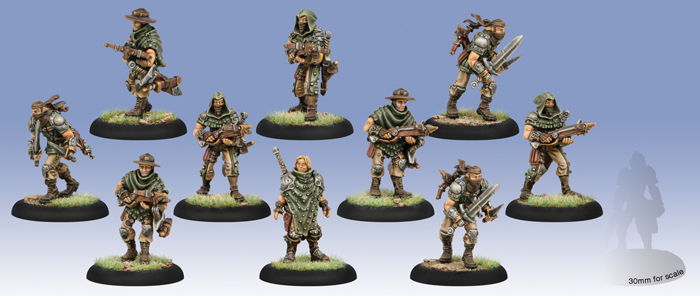 ×
Find a lower price from an online retailer on an identical, in-stock product?
Tell us and we will match it!