Manufacturer: Stronghold Games
Fast Sloths @ 3:10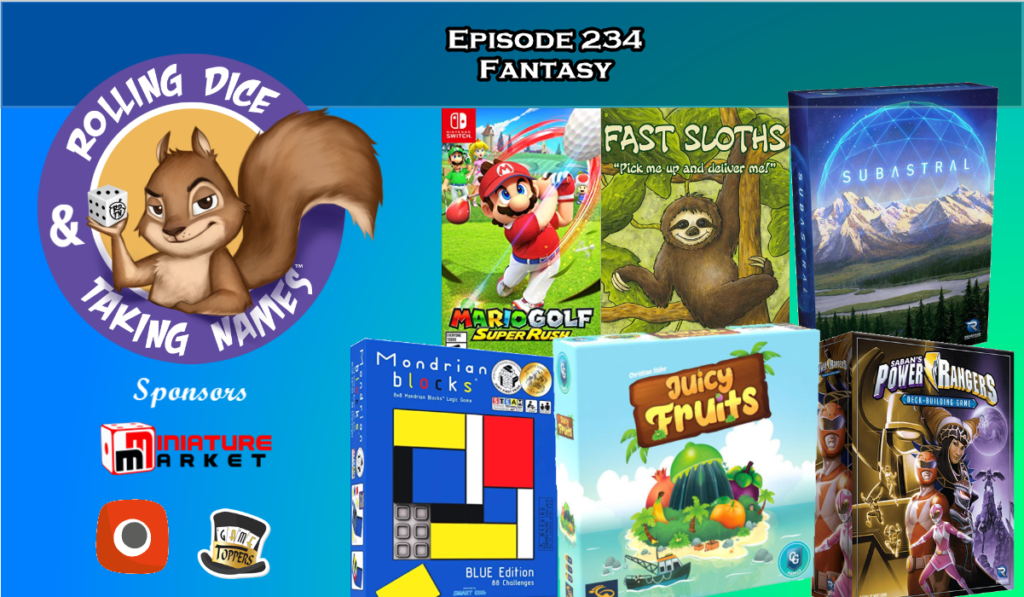 You are Sloths - cuddly, lazy, and (oh well) slothful. You are sitting around in your beloved trees, of course. You want to pick up tasty leaves on other trees - but running aorund yourselves is just too tedious.
And then you have an idea: You'll let yourselves be carried around by other animals, as they have so much energy that will gladly carry you. Which of you Sloths will be the first to get through the entire country and be victorious? You are ambition, but so lazy!
In
Fast Sloths
, you always play with 6 out of 12 different animal species, and you can place the giant game board in 4 different combinations. Each race offers new challenges for you to get to the different trees faster than the other Sloths.
Contents:
1 Giant Game Board
5 Sloth Baords
5 Wooden Sloths
45 Wooden Leaves
34 Animal Discs
1 Sticker Sheet
1 Overview Sheet
1 Rules Booklet

Ages: 8+
Players: 2-5
Game Length: 60 minutes