Manufacturer: Rebellion Unplugged
Sniper Elite @ 1:06:30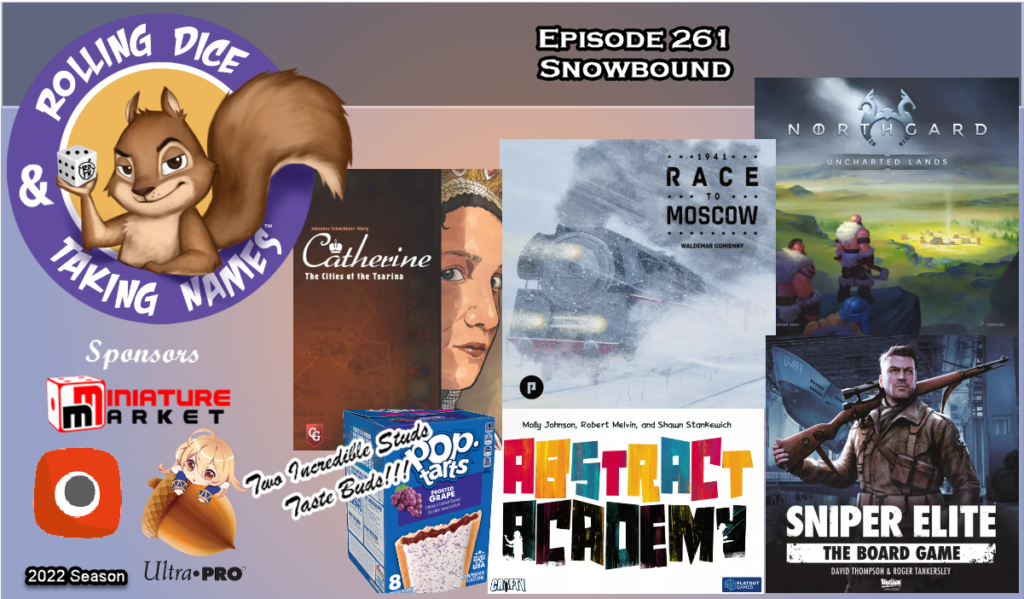 Based on the multi-million selling videogame series,
Sniper Elite: The Board Game
is a 1-4 player stealth action board game designed by David Thompson (
Undaunted
,
War Chest
) and Roger Tankersley.
One player takes the role of Allied sniper Karl Fairburne, while up to three others control squads of German soldiers trying to strike a balance between defending their base and hunting the sniper down. As the sniper, you will keep your location secret from the other players by tracking your movement on a secret hidden board as you stalk through the shadows towards your objectives. Outnumbered but not outgunned, you must carefully manage your timing, as each shot you take and objective you complete gives the enemy more of the information they need to narrow down your position.
The defenders will have to use a mix of tactical planning and careful insight to track the sniper's movements and outwit their bluffs; using their miniatures to block paths, guard vulnerable areas, and move in for the kill. Sniper Elite includes two maps, six specialist German officers, and ten loadout cards for the sniper to keep their enemies guessing. The game also includes a dedicated solo rulebook designed by Dávid Turczi (
Anachrony
,
Imperium
) and Noralie Lubbers, putting you in command of the sniper while your enemies are controlled by an AI deck. Test your wits against this formidable opponent, and see if you can claim a priceless victory for the Allies.
Contents:
‣ 10 Unique Miniatures
‣ 55 Cards
‣ 1 Double-Sided Playing Board
‣ 1 Custom Solo Die
‣ 2 Hidden Boards
‣ 1 Dry-Erase Marker
‣ 22 Tracking Cubes
‣ 1 Punchboard of Tokens
‣ 1 Drawstring Token Bag
‣ 1 Solo Mini-Board

Ages: 14+
Players: 1-4
Game Length: 45 minutes
×
Find a lower price from an online retailer on an identical, in-stock product?
Tell us and we will match it!