Manufacturer: Van Ryder Games
Final Girl @ 31:30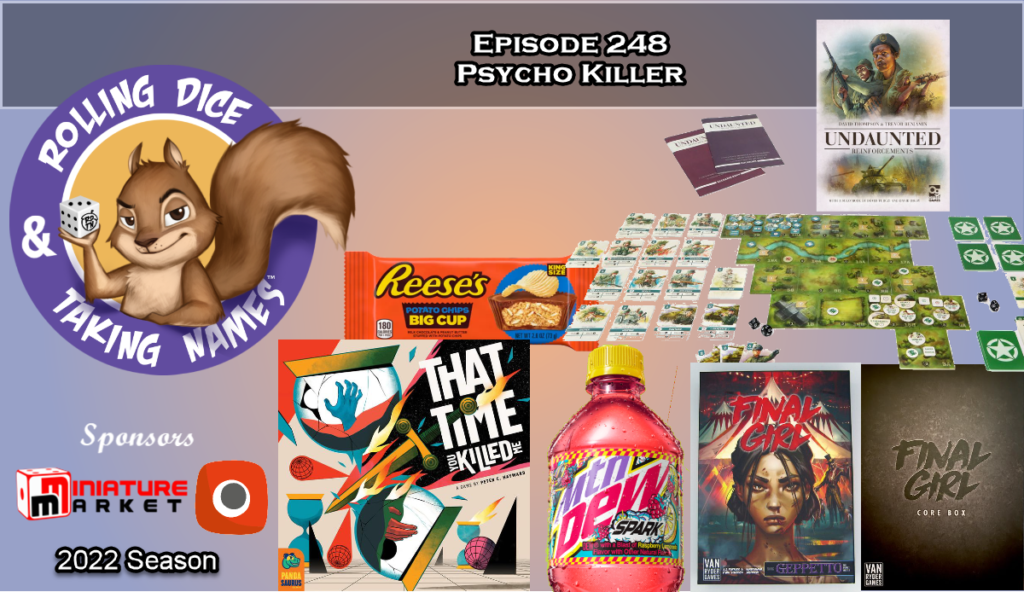 Horror Awaits!
Ever wanted to star in your own horror movie? Now's your chance! In
Final Girl
, YOU become the heroine of the story. This is a solo game unlike any other that brings many horror movie tropes to life using the innovative, and endlessly replayable,
Feature Film Game System
.
Every second counts as you manage your time and actions in the game. One mistake could mean your death! Will you try to save other victims? Or search for items to help you destroy the killer? Play cards, roll dice, and feel the exhilaration and the dread in every moment!
This
Core Box
has the primary components of the game, but must be combined with at least one
Feature Film
box. So grab this box and one or more of the
Feature Film
boxes and you will have everything you need to play! Since any Killer can be played at any Location, adding additional
Feature Film
boxes greatly increases your options and provides exciting new challenges.
Contents:
1 Player Board
11 Health Tokens
3 Victim Holding Boards
3 Victim Holding Tokens
8 Tracking Markers
25 Health Markers
1 Rule Book
1 Time Marker
1 Bloodlust Marker
23 Action Cards
27 Meeples
6 Custom Dice

Ages: 14+
Players: 1
Game Length: 20-60 minutes

This is not a stand-alone game. A copy of any Final Girl Feature Film is required to play.