International Shipping
Select the option that works for you!
International Economy Shipping
You will be responsible for any customs fees or taxes that are assessed by your country on international packages, but you will not be charged any brokerage fees.
A package can take up to 120 days to clear through customs.
You will receive a Shipment Reference number when the package ships.
You will receive a second email with your International Tracking Number.
International tracking numbers can take 7 business days to become available.
Detailed Tracking Information is available at USPS.



USPS First-Class Mail International

Affordable International Service
First-Class Mail International® is the most affordable mail class for sending postcards, letters, and flats internationally.




USPS Priority Mail International

Reliable and affordable international delivery to more than 190 countries.

SAMPLE ORDER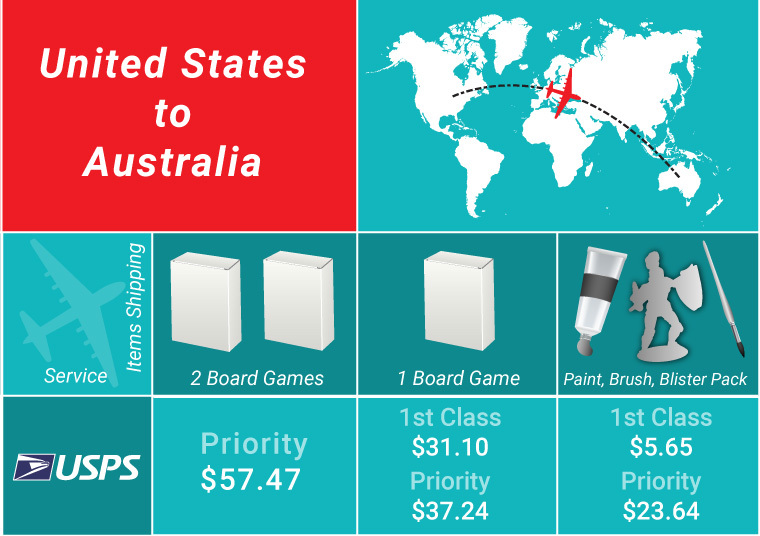 Asmodee North America, Magic & Games Workshop
As an authorized Asmodee North America, Wizards of the Coast and Games Workshop online retailer, we cannot ship Asmodee North America in-print product, sealed Magic: The Gathering or Games Workshop items outside the U.S. This includes store owners. We will not make any exceptions.
If you have any additional questions please contact: [email protected].
---