Manufacturer: Renegade Game Studios
Transformers @ 1:07:40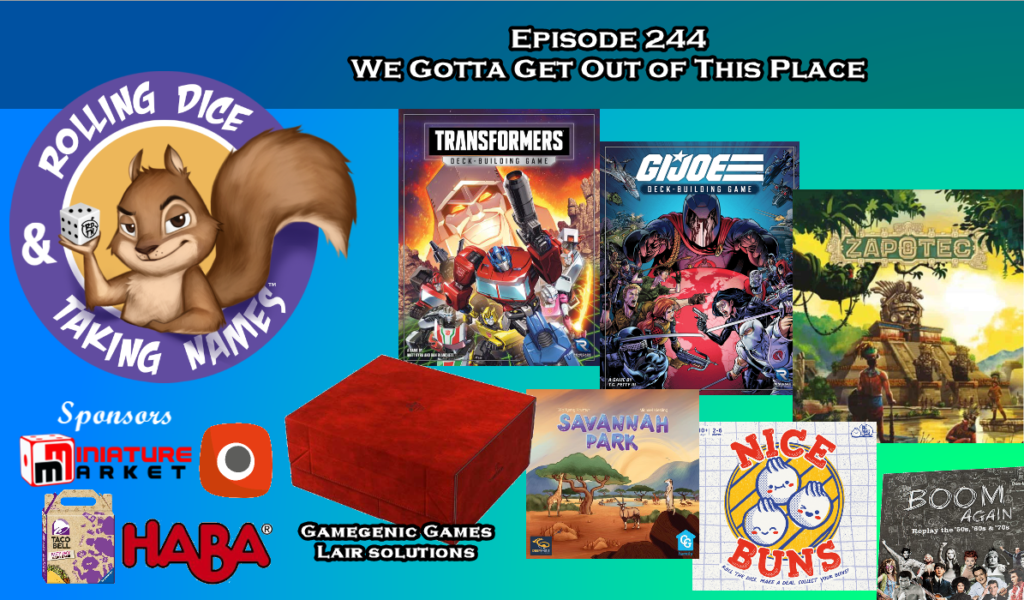 Transform and Roll Out!
The Autobots are brave robot warriors hailing from the planet Cybertron. Their mission? To stop the Decepticons from enacting their evil schemes on Earth.
In this deck-building game, you will take on the role of one of the mighty Autobots. Travel and explore the Matrix and transform between your different modes as you gain allies, find relics, and acquire technology to do battle with the Decepticons. But be warned! As your deck grows, more powerful Decepticons will rise up to challenge you.
The
Transformers Deck-Building Game
can be played competitively or as a cooperative experience. This Core Set will begin your collection with everything needed to play, but the battle is far from over as playable Decepticons are on the way to expand your game.
• Play as your favorite Autobots in a race to defeat the Decepticons!
• Includes over 190 cards!
• Cooperative and competitive modes!
Contents:
50 Starter Cards
36 Basic Cards
85 Main Deck Cards
6 6 Decepticon Boss Cards
10 Encounter Cards
5 Reference Cards
6 Oversized Character Cards
15 Tracking Tokens
8 Reminder Tokens
6 Player Standees
40 Victory Point Tokens
50 Energon Cubes
1 Rulebook

Ages: 14+
Players: 1-5
Game Length: 45-90 minutes
×
Find a lower price from an online retailer on an identical, in-stock product?
Tell us and we will match it!