Manufacturer: Cool Mini or Not
Upside Down @ 24:50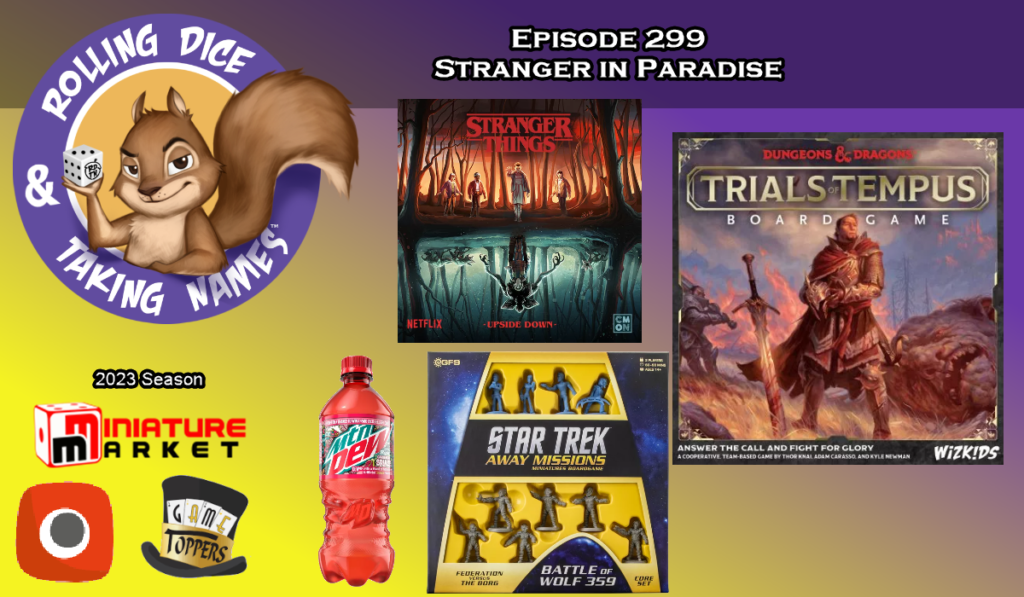 November 6, 1983 - Hawkins, Indiana
Young Will Byers disappears once evening while riding his bike back from a long RPG session. This frightening even becomes the first of many to befall this small, Midwestern town. From that point on, bizarre occurrences and new pieces of a supernatural mystery begin to unfold, forever turning the lives of some of Hawkins' residents upside down.
Based on the first 2 seasons of the highly acclaimed Netflix series,
Stranger Things: Upside Down
is a cooperative game in which players take on the role of protagonists of the series, trying to stop terrifying supernatural forces and save Will from the horrors of the Upside Down.
With different sets of cards and a board for each season, players navigate the city of Hawkins, gather items and allies, escape a secret government agency, fight the horrors invading from the Upside Down and, along the way, prove that nothing is stronger than friendship.
Contents:
11 Plastic Figures
‣ 6 Characters
‣ 5 Foes
1 Eleven Tracker
2 Patrol Standees
2 Plastic Stands
1 Double-sided Board
6 Character Dashboards
131 Cards
4 Fear Trackers
77 Tokens
1 Rulebook

Ages: 12+
Players: 2-4
Game Length: 60 minutes

Due to distribution restrictions we are only able to ship this product to the United States, Puerto Rico and U.S. Virgin Islands.