Manufacturer: WizKids/NECA
Greece Lightning @ 53:46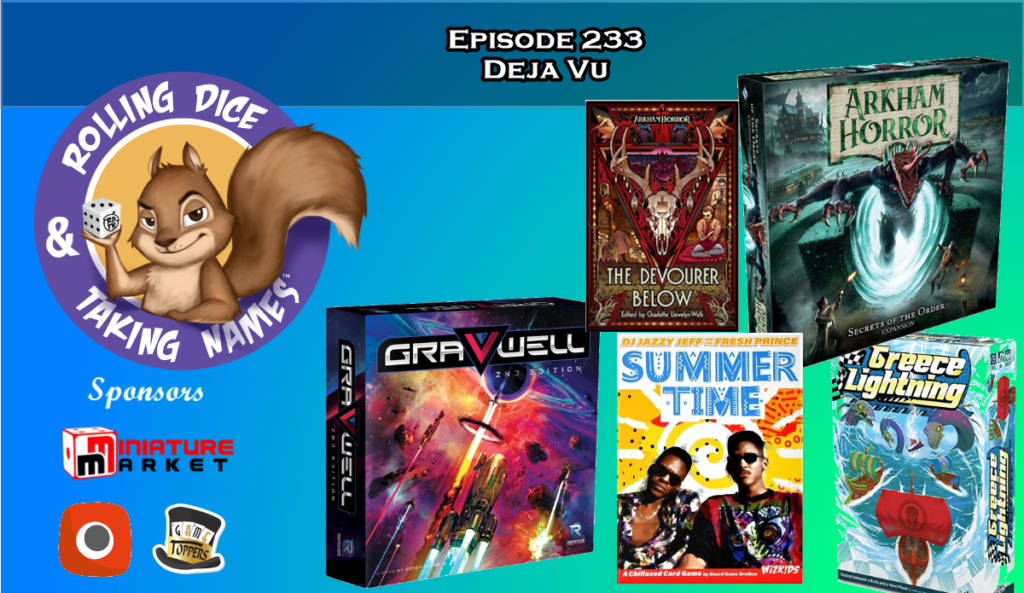 On your mark! Get set! ROW!
You are the captain of a sleek, speedy trireme, racing in the famous Hydra Regatta. Steer around whirlpools, shifting currents, and fickle gods. Avoid the hungry hydra to win a place among the stars!
Roll two dice to move - but you can risk going fast by rolling a third die. Careful! If you roll lower than your second die, you only keep your first die! Speed through the course to win the favors of the gods, traverse whirlpools of fate, and collect fish to feed the Hydra.
After two laps around the whirlpool, whoever sailed the furthest wins! Hold on to your boats! It's time to move like Greece Lightning!
Contents:
1 Lap Counter Board
1 Starting Line Wedge
28 Racecourse Wedges
1 Central Whirlpool
4 Player Boards
8 Ship Meeples
4 Wake Tokens
12 Dice
36 Favor of the Gods Cards
1 Golden Fleece Token
1 Rulebook
Ages:
12+
Players:
2-4
Game Length:
45-60 minutes
×
Find a lower price from an online retailer on an identical, in-stock product?
Tell us and we will match it!