Manufacturer: WizKids/NECA
SiliconVania @ 32:59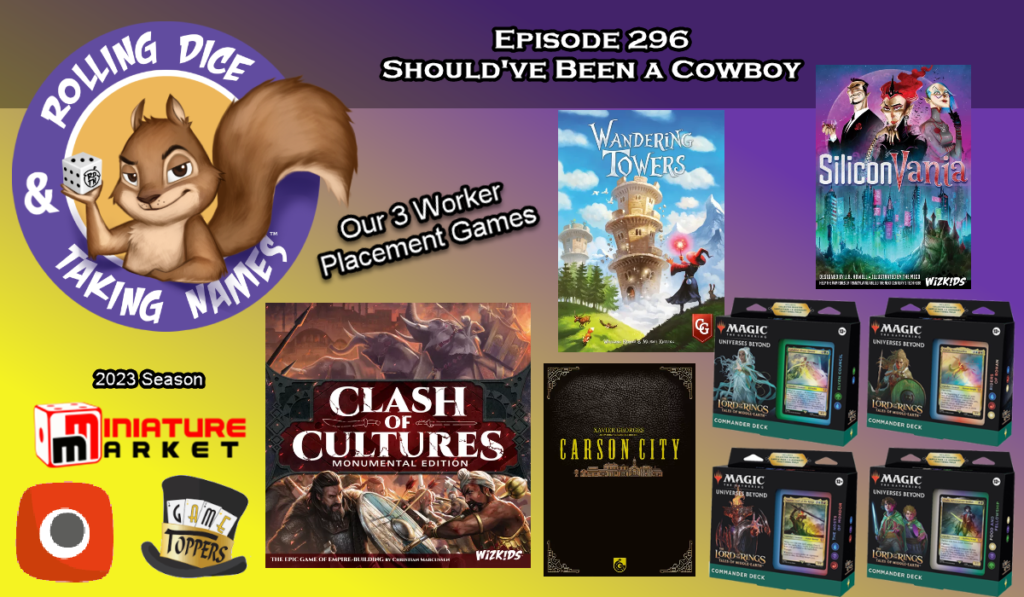 It's 2035. Vampires and humans live in blended communities in the rustic European countryside. The Vampire Council of Elders wants to modernize and transform their hometown into a new tech hub. You and your rivals are competing to land the job of lead city planner for the new Siliconvania!
You will bid against your opponents for Specialist cards and Building tile plans and use those resources to create a diverse cityscape in your tableau. You must provide plenty of blood banks for your vampire citizens, a metro and markets, and a safe and secure environment for the wildlife. You will secure contracts with the Council of Elders and design a city that satisfies the specs of the best Specialists in the industry.
The race is one to present to the Vampire Council the most innovative plans for the modernization of Siliconvania!
Contents:
5 City Planning Boards
1 Council Board
88 Building Tiles
70 Specialist Cards
7 Antiquities Tiles
7 Castle Tiles
15 Council Contract Tiles
6 Train Tiles
35 Silent Bid Cards
10 Track Markers
60 Vampire Mini Meeples
5 Cat Meeples
5 Hound Meeples
1 Rulebook
1 Scorepad

Ages: 14+
Players: 2-5
Game Length: 45-90 minutes