Our support team is ready to help Monday through Friday 8-5pm CST.
(Closed 12-1pm for lunch)
Call us at 877-326-4429 or 314-833-3792
Meet our support team: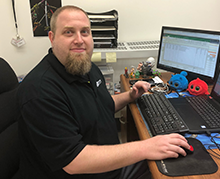 Dave
I've worked in customer service for over 17 years, and have been with Miniature Market for many of those years. I always do my best to make sure all of our customers are happy customers. My current gaming addictions are Warhammer 40k and Magic: the Gathering. Kaijudo for life!
---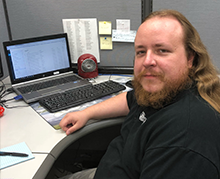 Chris
I've been in the Customer Service industry for over 15 years. My gaming interests are Warhammer 40k, Magic: The Gathering, Kaijudo, various deck building games, and MMO games on the computer.
---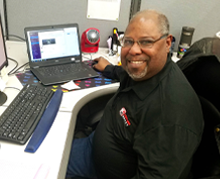 Erik
I'm one of the newer members of the team. I've been in retail and customer service since I was 20. I've been a member of sci-fi fandom all of my adult life. I'm the "Captain" of a chapter of STARFLEET International Inc and you'll normally catch me playing board games like Star Trek Ascendancy or in a campaign of D&D 3.5/5, Star Wars, Rise of the Empire or Cybberpunk 20/20
---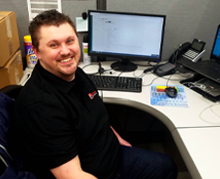 Tim
I'm the newest member of the Miniature Market team. I've worked in customer service for 10 years. I love board games! My current favorites are Mysterium, Wingspan, Villainous, and Horrorfied.
---