Manufacturer: Board and Dice
Zapotec @ 38:10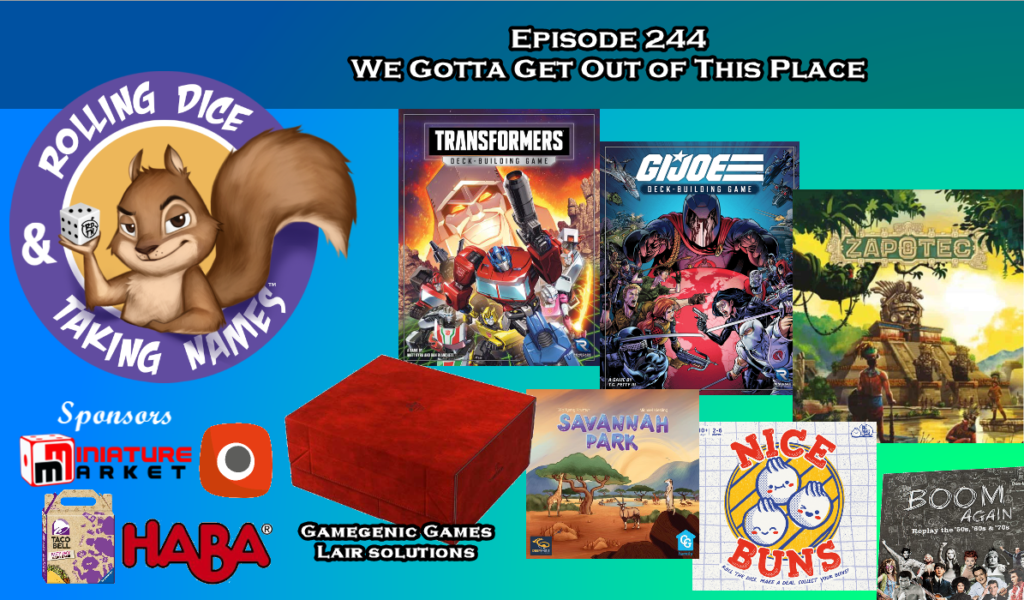 The Zapotec were a pre-Columbian civilization that flourished in the Valley of Oaxaca in Mesoamerica. Archaeological evidence shows their culture going back at least 2,500 years. Remnants of the ancient city of Monte Albán in the form of buildings, ball courts, magnificent tombs, and finely worked gold jewelry testify of their once great civilization. Monte Alban was one of the first major cities in Mesoamerica and the center of the Zapotec state that dominated much of the territory that today belongs to the Mexican state of Oaxaca.
In a game of
Zapotec
, you build temples, cornfields, and villages in the three valleys surrounding the capital to generate resources needed for building pyramids, making sacrifices to the gods, and performing rituals.
During each of the five rounds of the game, you will:
 • Select a card from your had to set your initiative, determine your resource production, and establish where and what you can build.
 • Produce goods by activating your personal resource grid.
 • Construct pyramids, climb the sacrifice track, acquire trade tiles that provide powerful abilities and create goals for the end of the game.
 • Spend resources to construct new building on the main board and add new tiles to improve your resource production.
Contents:
1 Main Board
4 Player Boards
36 Trade Tiles
9 Scoring Tiles
45 Building Tiles
4 Palace Tiles
90 Cardboard Tokens
‣ 15 Wood
‣ 15 Brick
‣ 15 Stone
‣ 15 Corn
‣ 15 Gold
‣ 15 Priest
27 Action Cards
10 Ritual Cards
4 Reference Cards
36 Wooden Houses
20 Wooden Discs
24 Plastic Pyramid Pieces
‣ 12 Small
‣ 8 Medium
‣ 4 Large
27 Solo Mode Cards
1 Rulebook
Ages:
12+
Players:
1-4
Game Length:
60-75 minutes