Manufacturer: Board and Dice
Terracotta Army Review
Terracotta Army @ 01:07:26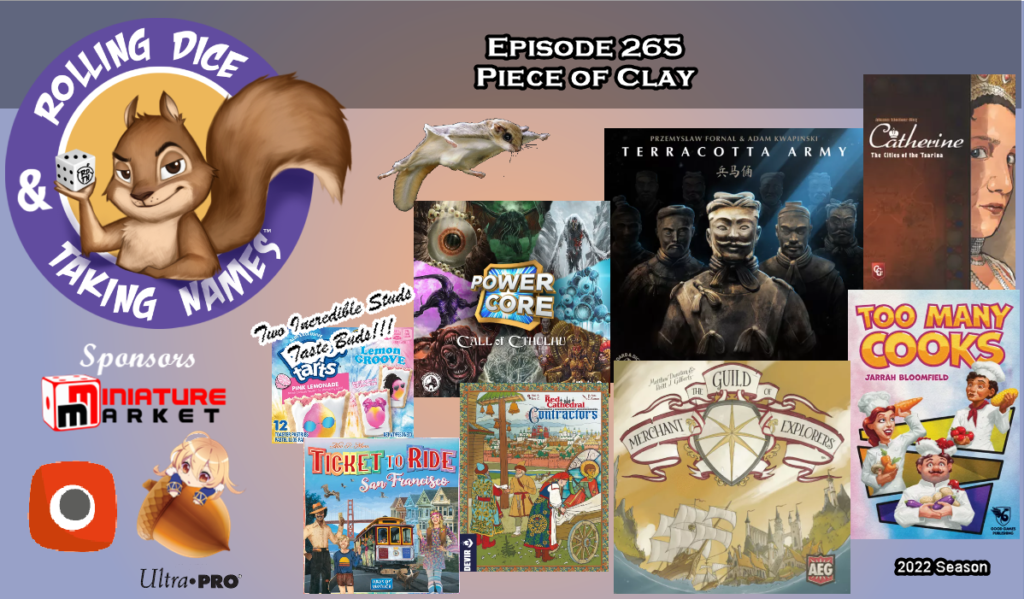 Emperor Qin Shi Huang has passed away. To protect him in the afterlife, a great army in the form of statues of faithful warriors must be assembled to stand guard in the Emperor's tomb. You will be among those tasked with building this magnificent army.
In
Terracotta Army
, you represent talented craftsmen and artists laboring to build the wondrous assembly of statues. During the game, you collect resources, upgrade your workers, and seek favor with the Emperor's advisors. Your goal is to play a crucial role in the process of creating the terracotta army, and your success is measured in victory points (VPs). During the game, you and your fellow players build the army together, but after the fifth round of the game is over, only one of you - the one with the most points - will stand as the winner.
Contents:
1 Game Board
1 Middle Action Ring
1 Inner Action Ring
1 Plastic Pin
1 Warrior Organizer
2 Wooden Inspector Pawns
1 Wooden Round Marker
3 Priority Tokens
4 "+100/+200 VP" Tokens
12 Scoring Tiles
90 Double-sided Clay Tokens
90 Coins
16 Weapon Tokens
24 Master Tokens
4 Wooden Scoring Markers
4 Wooden Turn Order Markers
20 Wooden Craftsmen
20 Wooden Artisans
60 Plastic Warrior Bases
60 Plastic Minis
‣ 11 Officers
‣ 11 Crossbowmen
‣ 11 Guards
‣ 11 Soldiers
‣ 4 Musicians
‣ 4 Footmen
‣ 4 Kneeling Archers
‣ 4 Horses
1 Rulebook

Ages: 14+
Players: 2 -4
Game Length: 90-120 minutes
×
Find a lower price from an online retailer on an identical, in-stock product?
Tell us and we will match it!