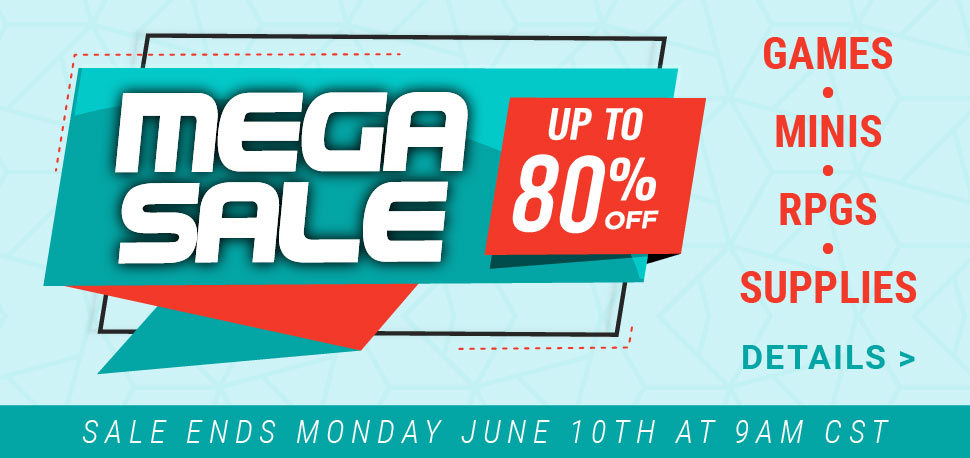 ×
Online only. Sale ends Monday, June 10th 9am CST.
These discounts only apply to select products. Excludes Games Workshop products, pre-orders, existing orders, items on The Drop and gift certificates. Orders that have already been processed by our warehouse can no longer be modified. Stock quantities for some items may be limited. Cannot be applied retroactively and cannot be honored after the sale has expired. All items are sold on a first-come, first-served basis and terms are non-negotiable. Items are not reserved until the order is placed. Terms are non-negotiable. Products shown are for illustrative purposes only and are not necessarily included in promotion.
Free Shipping applies to shipments to the 48 contiguous states and APOs/FPOs. 99¢ Domestic Shipping applies to orders containing only CCG or Minis singles shipping to the 48 contiguous states and APOs/FPOs.