International Shipping
Select the option that works for you!
FIMS (FedEx International MailService): Unlike the United States Postal Service, FedEx bills Miniature Market daily for the total weight of all packages we ship worldwide regardless of which country they ship to. Your package will be picked up by FedEx from our warehouse and transported to your country. Once it arrives in your country, it will be passed over to your local postal system for delivery.
Tracking information is available at FedEx International MailService or through your local post office.
As your package is NOT processed by FedEx in your country you will not be charged any brokerage fees. You will, however, be responsible for any customs fees or taxes that are assessed by your country on international packages.
Transit times can vary greatly on packages shipping internationally due to processing times through customs. In most cases, packages shipping via FIMS will arrive within 2-4 weeks. However, please note it can take up to 120 days for your specific country to process the package through customs.
FedEx International Priority: The speed you need!
FedEx delivery door to door to over 220 countries. Currently, this option is only available for orders shipping to Australia.
Delivery in 3-5 business days.
Detailed Tracking information is available at FedEx.
First Class Package International Service: Provides international delivery for small packages up to 4 lbs. Track Order
Priority Mail International: Provides international delivery for larger and heavier packages. Track Order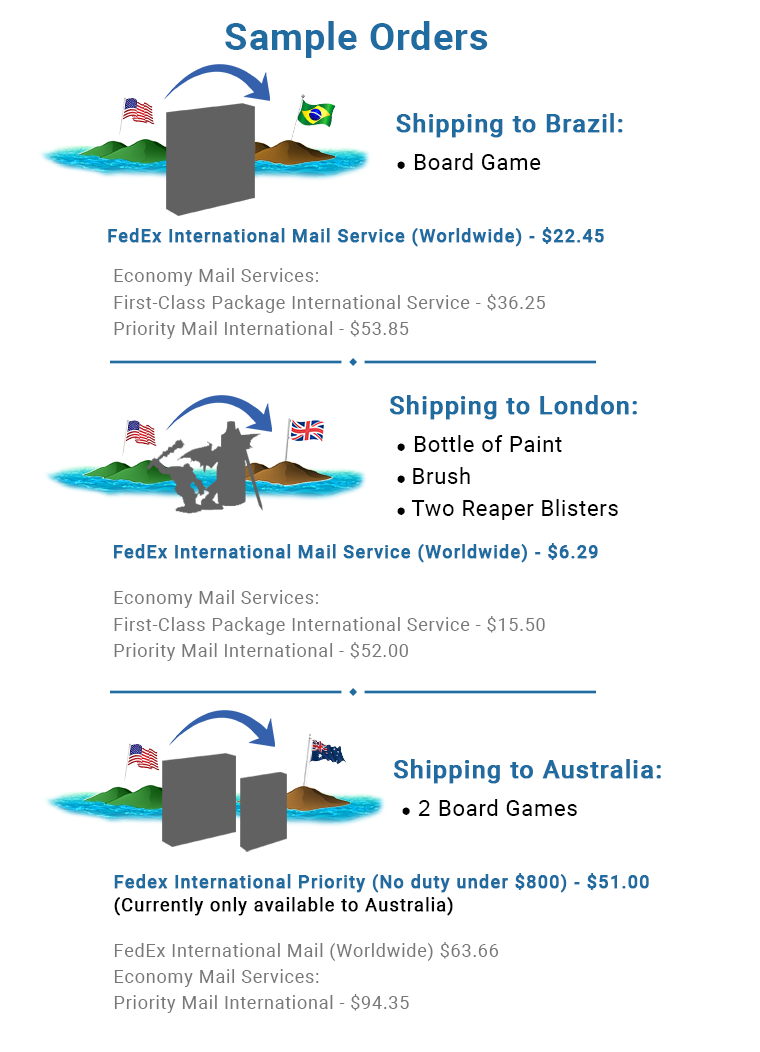 If you have any additional questions please contact: [email protected].
---
*Delivery times may vary based upon destination market.