Manufacturer: Pegasus Spiele
Doodle Dungeon @ 52:22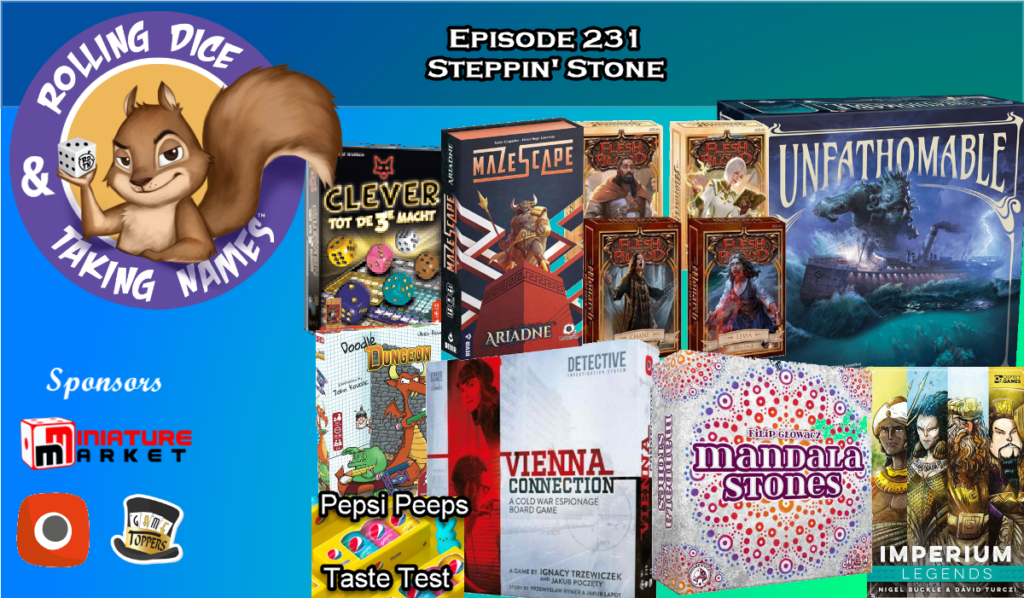 A dream come true - you've acquired your own dungeon! Today you visited it for the first time and found a gigantic cave. Hold on a second, the cave is empty! Where is the dungeon? There are no maze-like walls, no sneaky traps, and above all, no hero-slashing monsters.
So you hastily go shopping at the dungeon construction shop and then you make a quick visit to the local monster tavern to hire some monsters. Now you'll be ready to defend your treasures from any invading heroes. Will you manage to surpass your rivals and be celebrated as the most malicious dungeon master?
While supplies last, this includes a Promo Pack (4 Lasso Cards, 4 Slime Monster Cards, 4 Dice of Doom Cards, and Rules Cards).
Contents:
100 Dungeon Sheets
100 Scoring Sheets
60 Cards
4 Dice
4 Figures
4 Drawing Templates
4 Pencils
1 Eraser
1 Start Player Pencil Sharpener
1 Rulebook
1 Player Aid

Ages: 10+
Players: 2-4
Game Length: 45-60 minutes