Manufacturer: Pegasus Spiele
Fyfe @ 58:30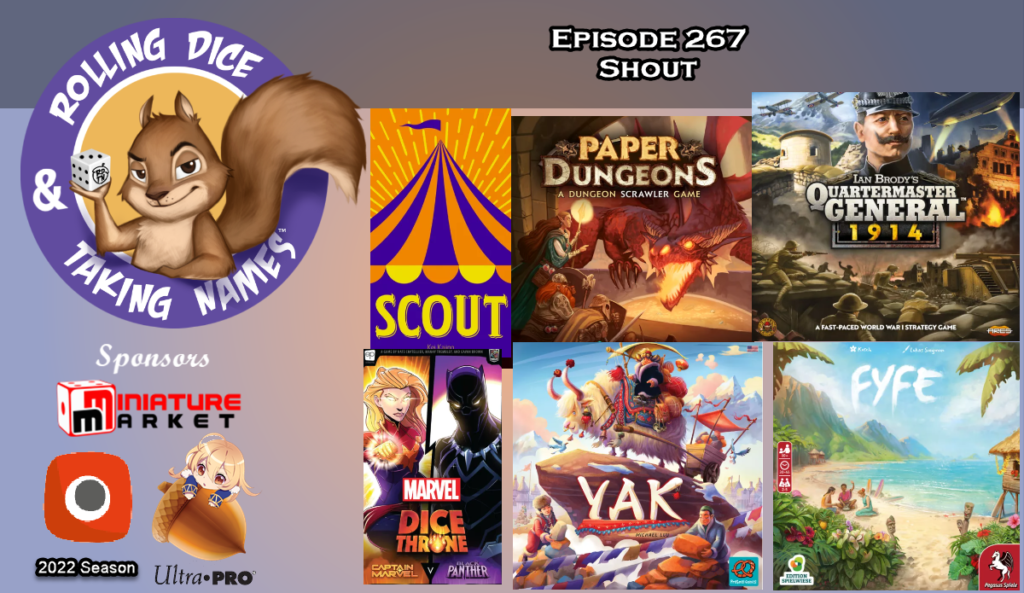 Why don't you join us and play
FYFE
?
 • Lay out the wooden tokens from your supply on your board to fulfill scores. The abilities of your lucky charms may even assist you in this.
 • It is up to everyone to decide which score is displayed in which place. So round is like the other!
 • Whoever has the most points at the end wins. A pinch of luck and a good strategy will help you!

Ages: 10+
Players: 2-5
Game Length: 30-45 minutes