Manufacturer: Portal Games
Basilica @ 45:20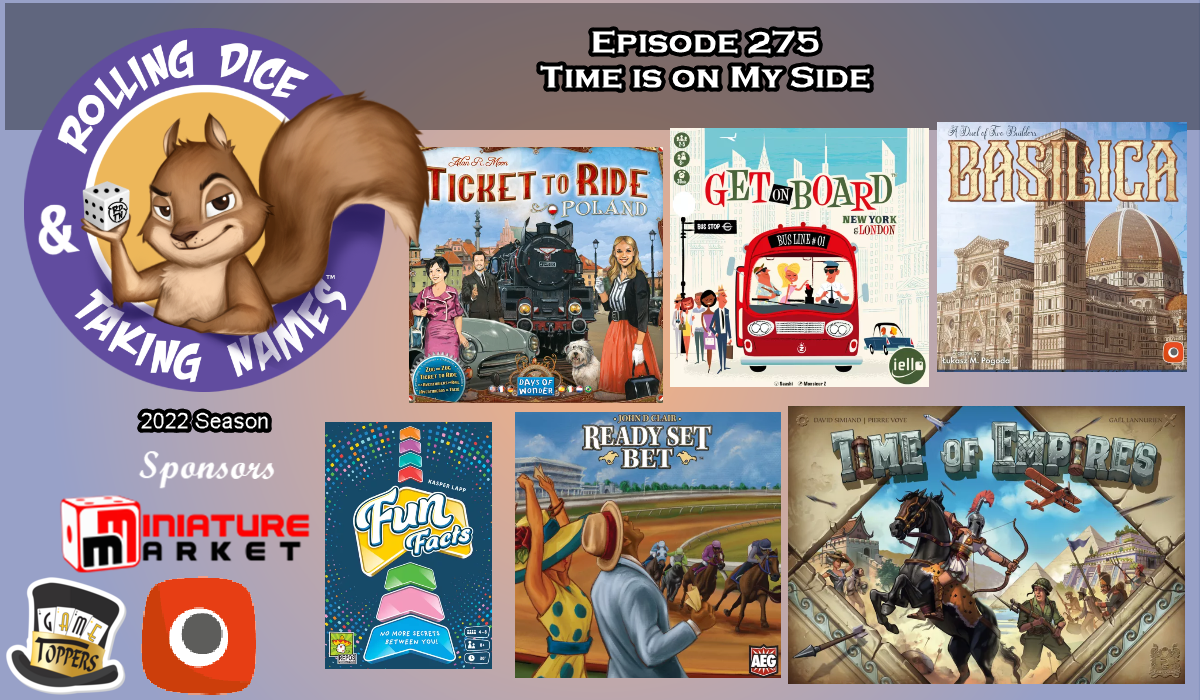 A basilica is being built in the medieval town of Florence - an edifice more magnificent than anyone has ever imagined. However, it's not being built by a single person, but is in fact a competition of two master architects! Join the duel, earn a royal reward, and make your mark on history!
Basilica
is a two-player game representing the clash of two master architects ordered to create the most glorious basilica the world has ever seen. Will you rise to the challenge or will you fall into disgrace and be forgotten by history?
You must plan wisely - your mistakes will be taken advantage of by your opponent. So display your artistry and cunning talent, plan carefully, and gain everlasting renown.
Includes the
Festum Fatuorum
expansion.
Contents:
58 Cathedral Tiles
8 Scaffolding Tiles
16 Stained Glass Tokens
6 Promotion Tokens
2 Score Tokens
12 Wooden Builder Tokens
1 Wooden Queen Pawn
2 Wooden Coins
2 Boards
1 Rulebook
Festum Fatuorum Expansion
‣ 8 Add'l Cathedral Tiles
‣ 14 Altar Tiles

Ages: 14+
Players: 2
Game Length: 45 minutes
×
Find a lower price from an online retailer on an identical, in-stock product?
Tell us and we will match it!