Manufacturer: Portal Games
Dreadful Circus @ 57:54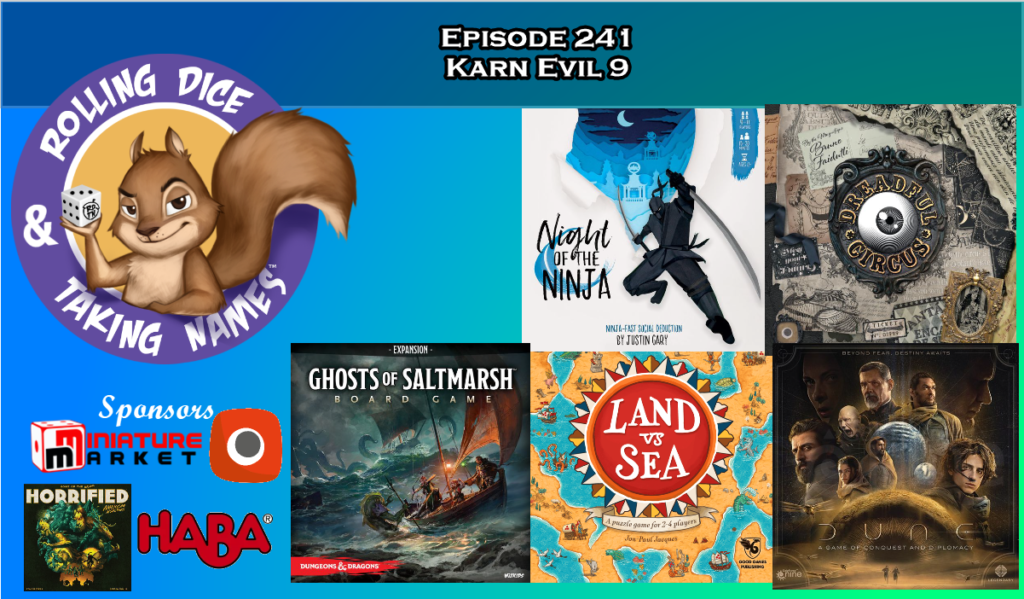 Something wicked isn't coming - it already has arrived. At the edge of town, these strangers to the world offer creepy creatures, mad clowns, and delightful treats!
Dreadful Circus
is a card game of frightful sights for 4-8 players where you auction splendid spectacles and negotiate with neighboring exhibits to create unique ways to score points. Terrify and excite the weary wanderers of the world - the Fearless Ngozi and Unerring Odval await you inside!
Contents:
63 Circus Cards (66x120mm)
8 Player Screens
8 Wagons
55 Contract Tiles
1 Contracts Bag
48 Coin Tiles
‣ 24 Copper
‣ 16 Silver
‣ 8 Gold
1 1st Seller Token
1 2nd Seller Token
1 Rulebook

Ages: 14+
Players: 4-8
Game Length: 45 minutes
×
Find a lower price from an online retailer on an identical, in-stock product?
Tell us and we will match it!