Manufacturer: Pearl Games
Time of Empires @ 21:20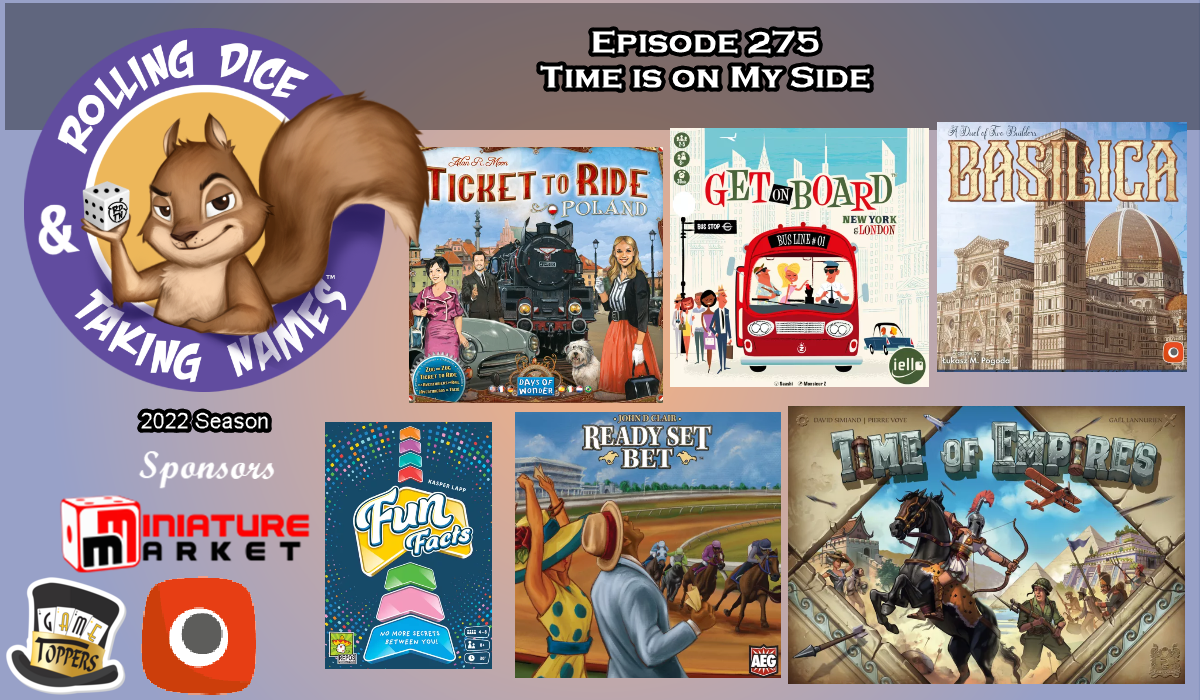 In
Time of Empires
, take charge of a civilization and lead it through the ages from antiquity through the Middle Ages and the Industrial Revolution to modern times.
Each epoch spans a preparation phase, an action phase, and a scoring phase. Other players have accepted the same charge you have and will be grappling with life through the action phase simultaneously with you in real time. Your two 30-second sand timers will trigger your actions - expanding your territory, building wonders, and discovering new technologies - while a soundtrack keeps the tempo of history. You probably won't be able to look everywhere at the same time, so try to ensure that you don't overlook a potential attack because you're too busy helping to complete a wonder!
Note:
Time of Empires
requires a free app to play. Once installed, no internet connection is required to play.
Contents:
4 Common Boards
4 Player Boards
4 Leader Tiles
12 Terrain Tiles
8 Sand Timers
16 Sand Timer Caps
80 Population Tokens
80 Building Tokens
48 Resources Tokens
118 Cards
1 Rulebook

Ages: 12+
Players: 2-4
Game Length: 60 minutes

Due to distribution restrictions we are only able to ship this product to the United States, Puerto Rico and U.S. Virgin Islands.