Manufacturer: PSC Games
Dogfight! @ 54:33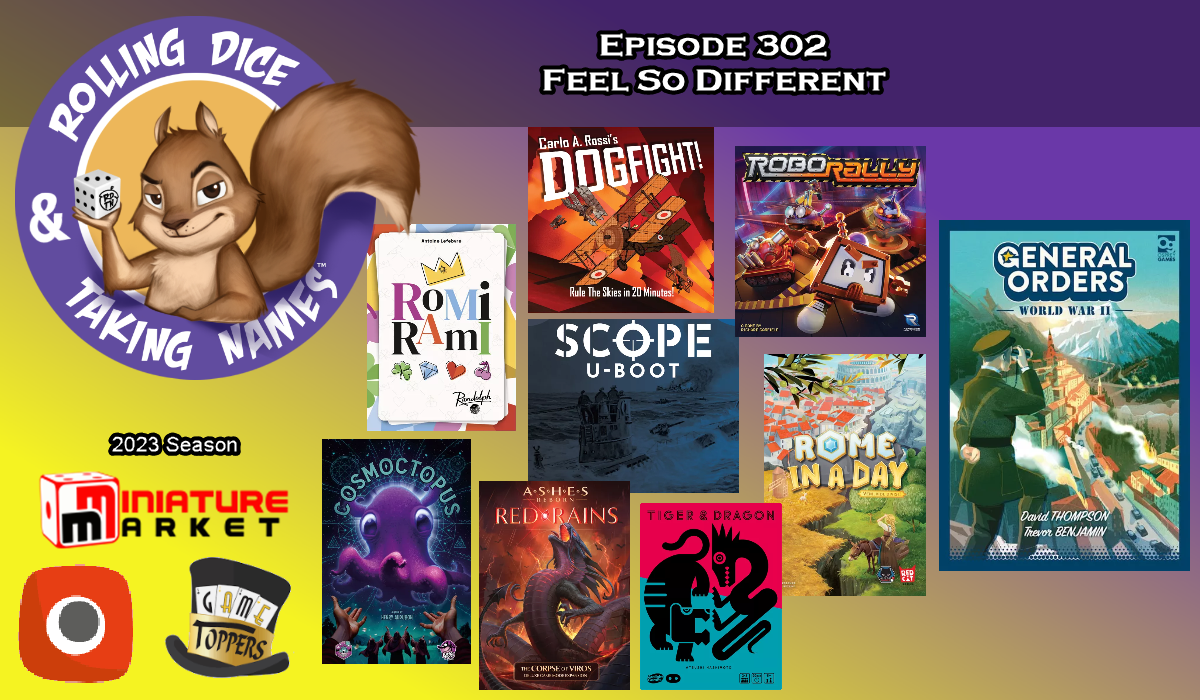 Next in the acclaimed line of
Blitzkrieg!
wargames for non-wargamers,
Dogfight!
continues the tradition of simple but challenging rules with great re-playability.
Blind draw movement and firing tokens and carefully plan your moves to get on your opponent's tail and shoot them down.
Simultaneous token play encourages second guessing your opponent like a true combat pilot and of course no plan survives the first contact with the enemy!
Choose from 8 biplanes with differing abilities to find your peffect style of play. Included are 4 advanced scenarios where you undertake espionage, bombing, escort, and rescue missions.
Contents:
1 Double-sided Main Board
9 Biplanes
9 Player Aids
138 Movement Tiles
2 Player Bags
15 Damage Cubes
2 Player Screens
1 Solo Player Aid
Rescue Scenario
‣ 5 Airfield Tiles
‣ 5 Objective Tiles
‣ 1 Land Tile
‣ 1 Take Off Tile
Espionage Scenario
‣ 5 Enemy Site Tiles
Escort Scenario
‣ 1 Malfunctioning Biplane
‣ 1 Player Aid
‣ 6 Movement Tiles
Bombing Scenario
‣ 5 Enemy Factory Tiles

Ages: 14+
Players: 1-2
Game Length: 20 minutes