Manufacturer: WizKids/NECA
Bequest @ 1:01:01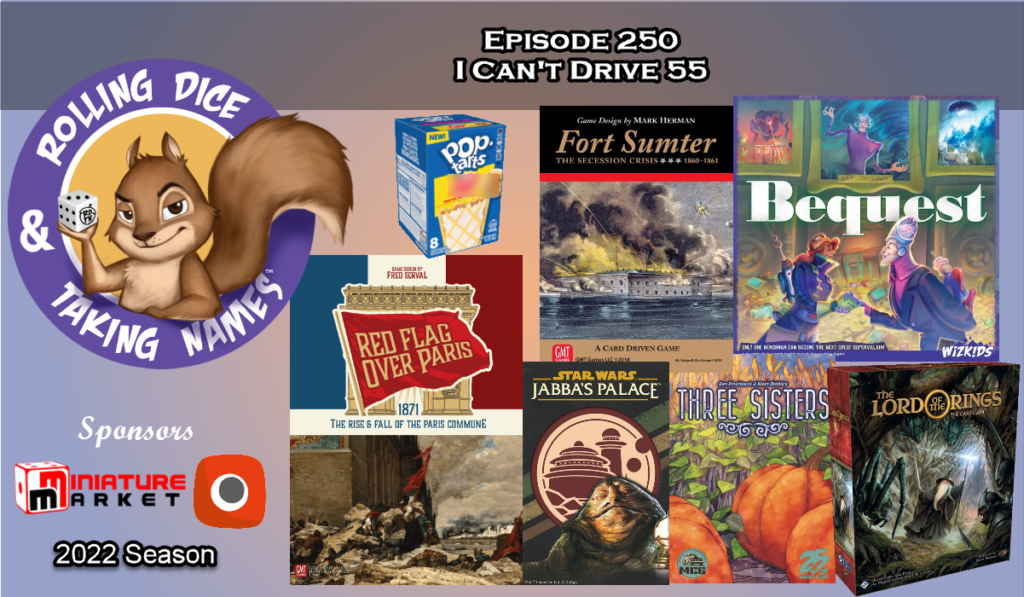 I, Dr. Schism, being of sinister mind and not-bad body, leave one bequest to my underlings. The gift of petty conflict!
In
Bequest
, you must use your wits to come away with the largest share of Dr. Schism's estate! Choose from a colorful cast of villains to play! Each round, every player gets a hand of Dr. Schism's asset cards that they'll need to split with their neighbor. It could be Treasure, Gadgets, the deeds to Hideouts, or even Evidence of his misdeeds!
Divide them wisely, as your neighbor will choose who gets which pile! Will you tempt them the Gadget they're collecting, hoping they'll take incriminating Evidence with it?
While your opponent decides, you have your own choice to make between the card pile offered by your other neighbor. Can you complete Dr. Schism's unfinished Schemes for even more points?
Put on your best evil grin and prove yourself as Dr. Schism's rightful heir!
Contents:
150 Asset Cards
30 Special Cards
6 Character Power Cards
6 Reference Cards

1 Score Pad
6 Splitter Boards
1 Round Tracker
12 Decision Tokens
1 Game Board
1 Rulebook

Ages: 10+
Players: 3-6
Game Length: 30 minutes
×
Find a lower price from an online retailer on an identical, in-stock product?
Tell us and we will match it!